Winter gardens: feel the harmony with nature
Winter gardens are an innovative solution for extending your house area. A sealed enclosure enables using them throughout the year. In winter, you can warm up with a cup of hot tea right next to white snow and falling snowflakes. In autumn, the power of colours will infiltrate your house. In spring, you can admire the nature coming back to life. In summer, you can enjoy an additional open space.
Create your own unique domain for all seasons of the year. We will use our experience and technological capabilities to fulfil your most sophisticated ideas.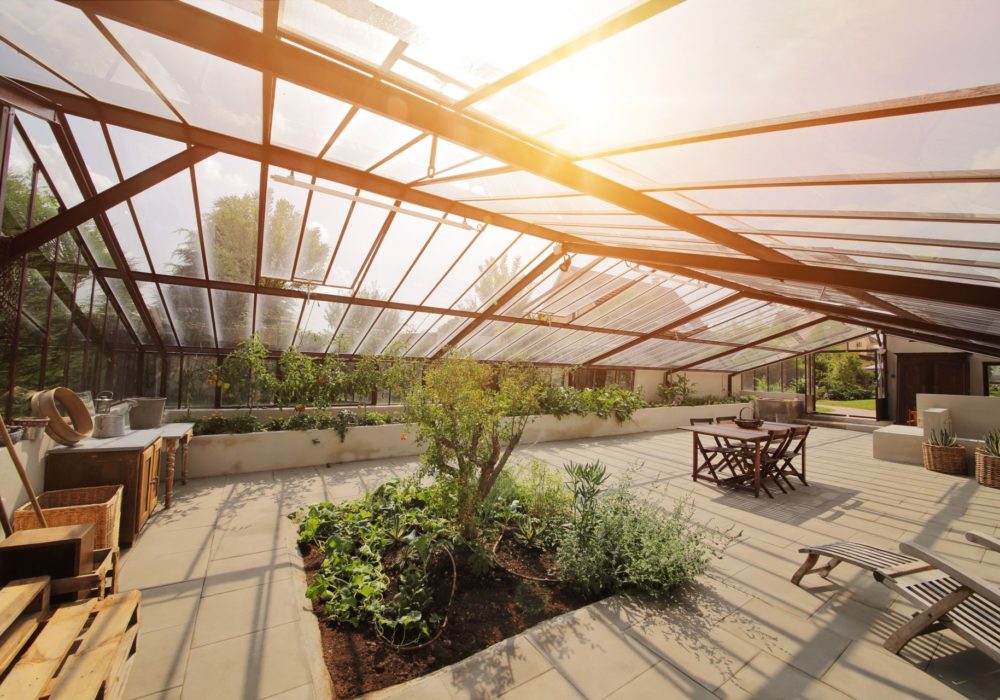 The roof
It creates character and gives shape. When designing the roof of your winter garden, we combine functionality with aesthetics. We are open to suggestions and ideas. Your imagination is the only limit. We will help you to choose the best solution. We will advise you on what materials to select, how to use lighting, roller shutters and blinds. All so that your winter garden best serves its purpose at any time of the day and night, throughout the year.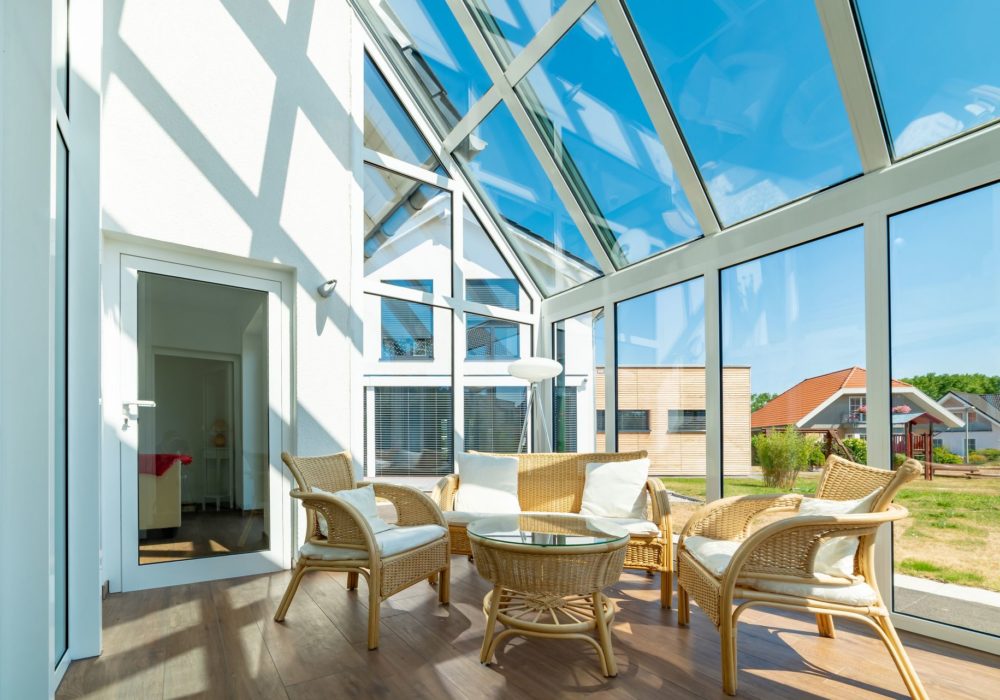 The walls
We plan the vertical walls of your winter garden to provide you with best functionality. Sliding doors, window systems and window vents ensure the comfort of use and optimum ventilation. We also care about aesthetics by selecting the right wall type for your house style and façade colour.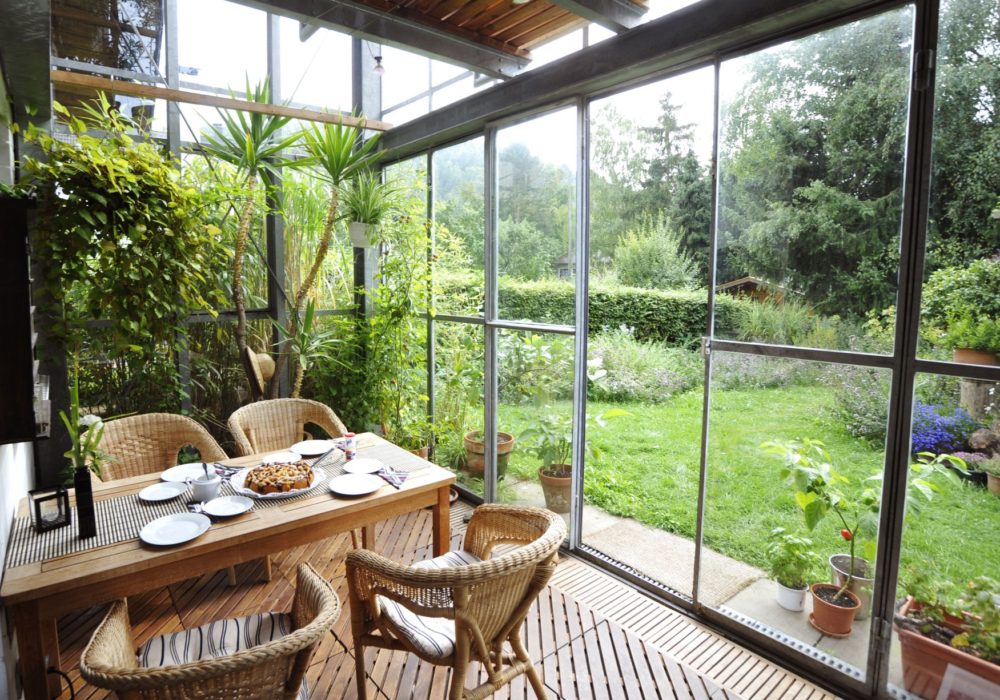 Infill
We use state-of-the-art infills for maximum thermal comfort. They will help you enjoy your garden regardless of the temperature and sun exposure. We use neutral, sunproof, heat-filter, anti-burglary and self-cleaning glazing units that combine utility and aesthetics.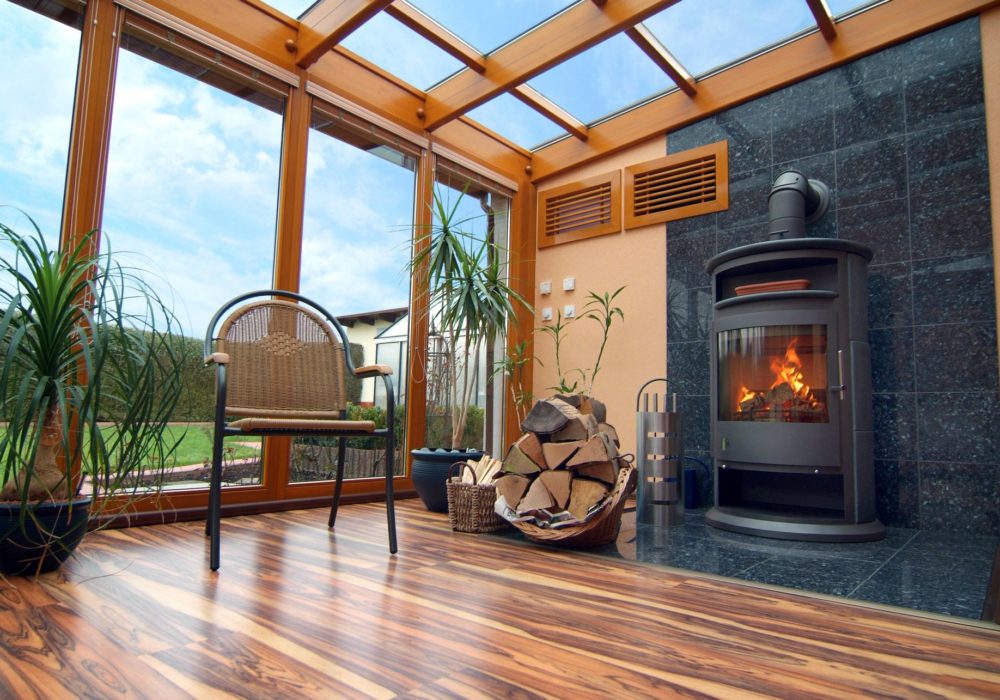 Colours
New technological solutions in varnishing enable obtaining many unique colours and surface textures. In addition to standard RAL colours, we offer glat surfaces and durable wood-like veneers. Thus, your winter garden can perfectly match the style of your house and obtain a unique look.
We provide professional advice at every stage of project implementation. Collaboration with interior and green designers will ensure a consistent appearance of the garden. Professional installation and post-warranty service will help you to enjoy your garden for many years.