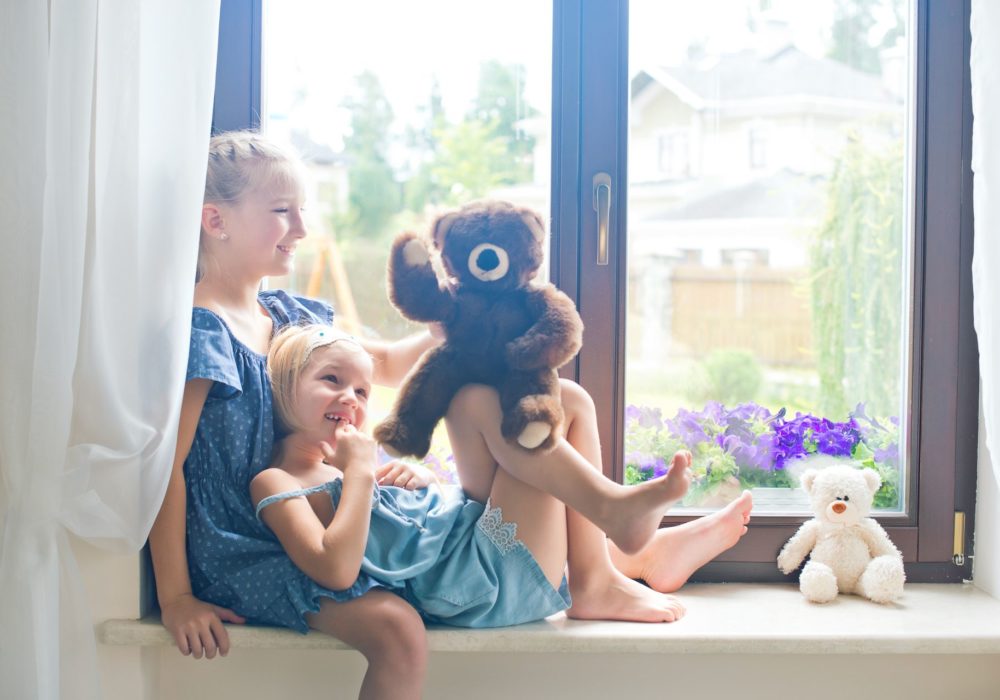 Aluminium windows are not only state-of-the-art and aesthetic, but also ensure great performance. This makes them increasingly popular with domestic customers. Good thermal insulation, long, failure-free life and high resistance to weather conditions make aluminium windows a perfect coping for the project.
Aluminium is a very ductile material, which enables making windows in various, even very sophisticated shapes. Aluminium windows are resistant to weather conditions, deformation and fading. They are very easy to maintain. Aluminium windows are available in a very wide range of colours. With RAL colours, structural and wood-like varnishes, our windows will imbue any project with individual character.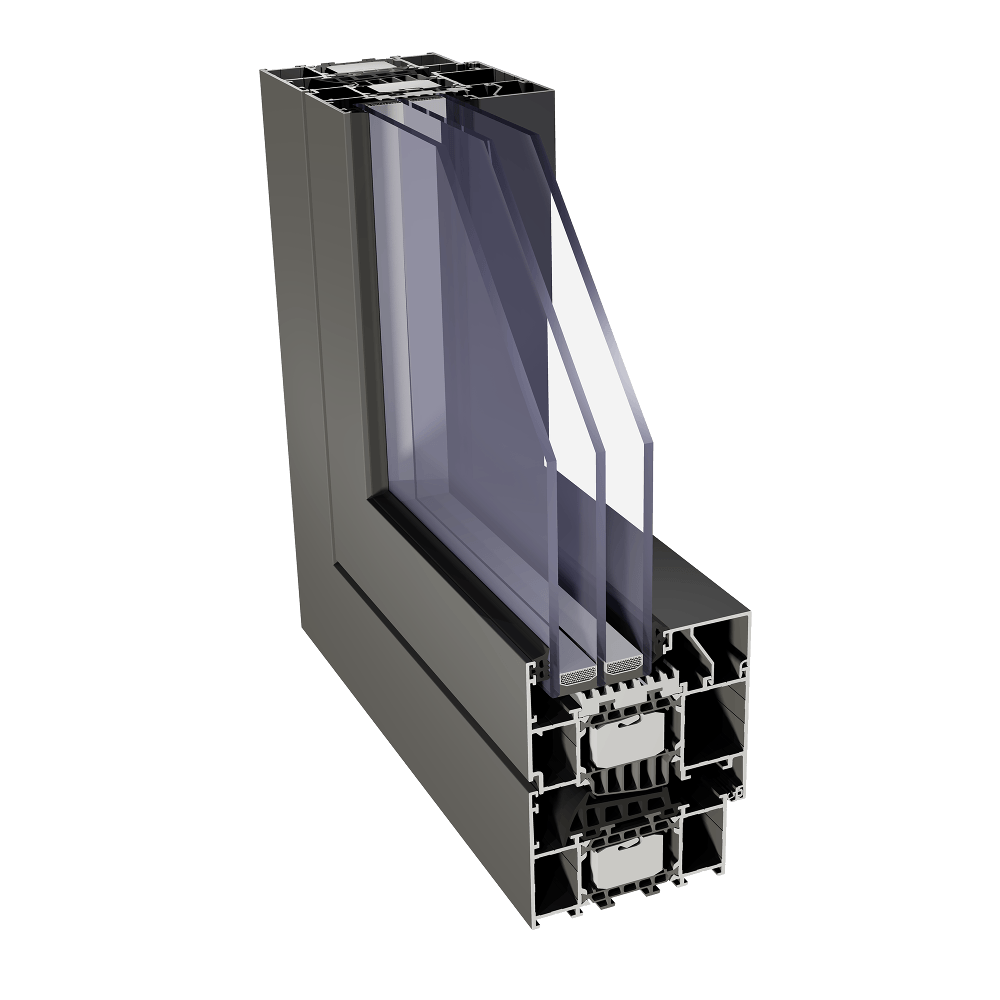 State-of-the-art three-chamber aluminium window and door system with very good thermal performance. Perfect for passive buildings. Effective in improving thermal comfort in existing buildings. Wide range of colours.
the thermal barrier is provided by the 45 mm deep thermal spacer
exceptional stability due to the frame depth of 90 mm and the leaf depth of 99 mm
the same type of insert in the door leaf and window frame provides better protection from heat losses
very high bearing capacity roller hinges
enables installation of multi-chamber glazing units from 14 to 80 mm
central sealing system
three gaskets
innovative water drainage system, without visible external components, creates a harmonic and impeccable appearance
heat transfer coefficient, Uf from 0.73 W/m2K
for energy-efficient construction, to increase thermal comfort in existing buildings
wide range of colours: RAL colours, structural colours, wood-like colours, bicolour, anodised finishes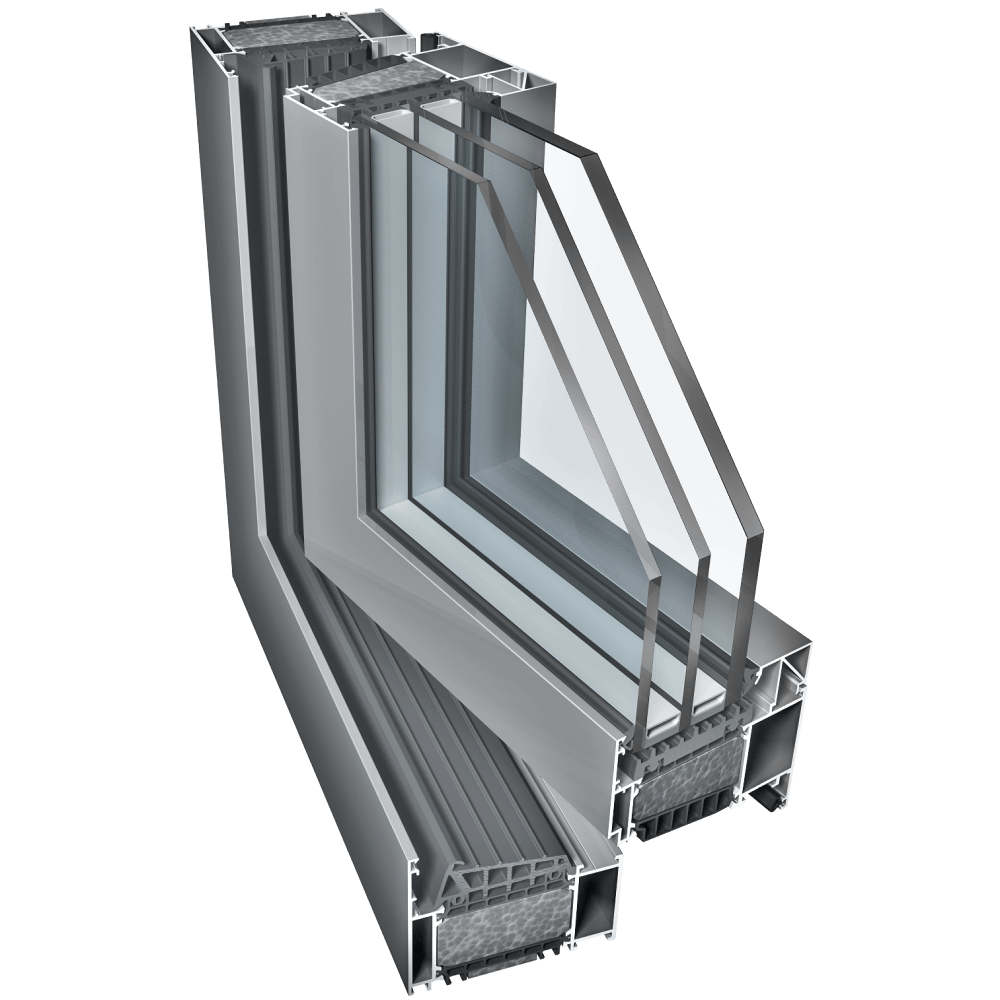 State-of-the-art aluminium windows system for energy-efficient and passive buildings. High thermal insulation results in energy efficiency and lower bills. Available in two versions: Passive and Passive+.
the system meets the highest thermal insulation requirements with multi-chamber thermal spacers with the width of 62 mm
stable and rigid design
massive door frames (96 mm depth) and leaves (106 mm depth)
perfect for large size structures
heat transfer coefficient: Uw = 0.8 W/m2K
the system is available in two versions: Passive and Passive+, used depending on energy efficiency requirements
wide range of colours: RAL colours, colours: natural aluminium, olive, gold, brown, wood-like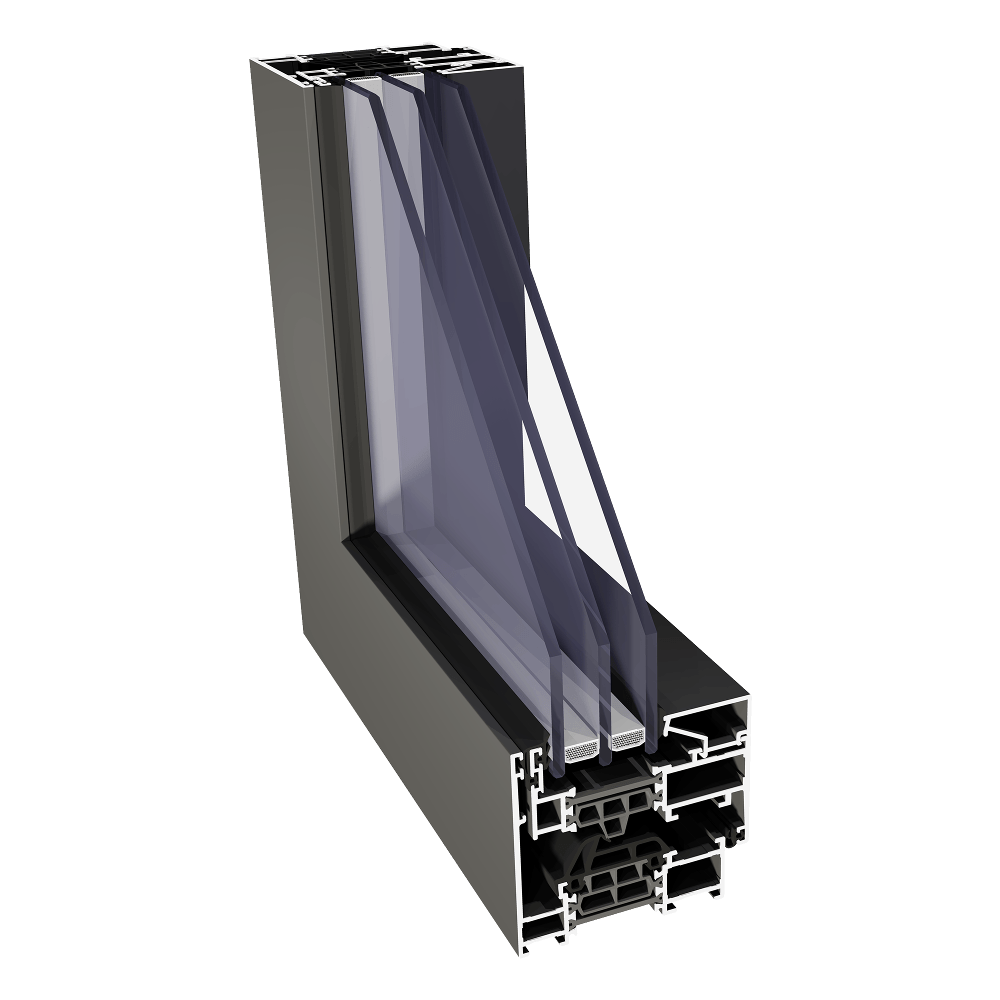 A three-chamber system designed for building windows and doors with high thermal insulation performance. Hidden leaf is a solution for "hiding windows" in aluminium and glass enclosures, which unifies their appearance from the outside.
for windows with a concealed leaf, which is not visible from the outside
special frame shape, which cover the entire height of the leaf profile
very narrow leaf joints (77 mm), which make the design slim
a large advantage is the glazing bead, which is not visible from the inside
another great advantage for Monoblock windows, which are installed in the thermal insulation layer, is the combination of the frame and window sill function within a single profile
the system includes profiles prepared for the installation of external roller shutters
wide range of colours: RAL colours, structural and wood-like colours, anodised finishes, bicolour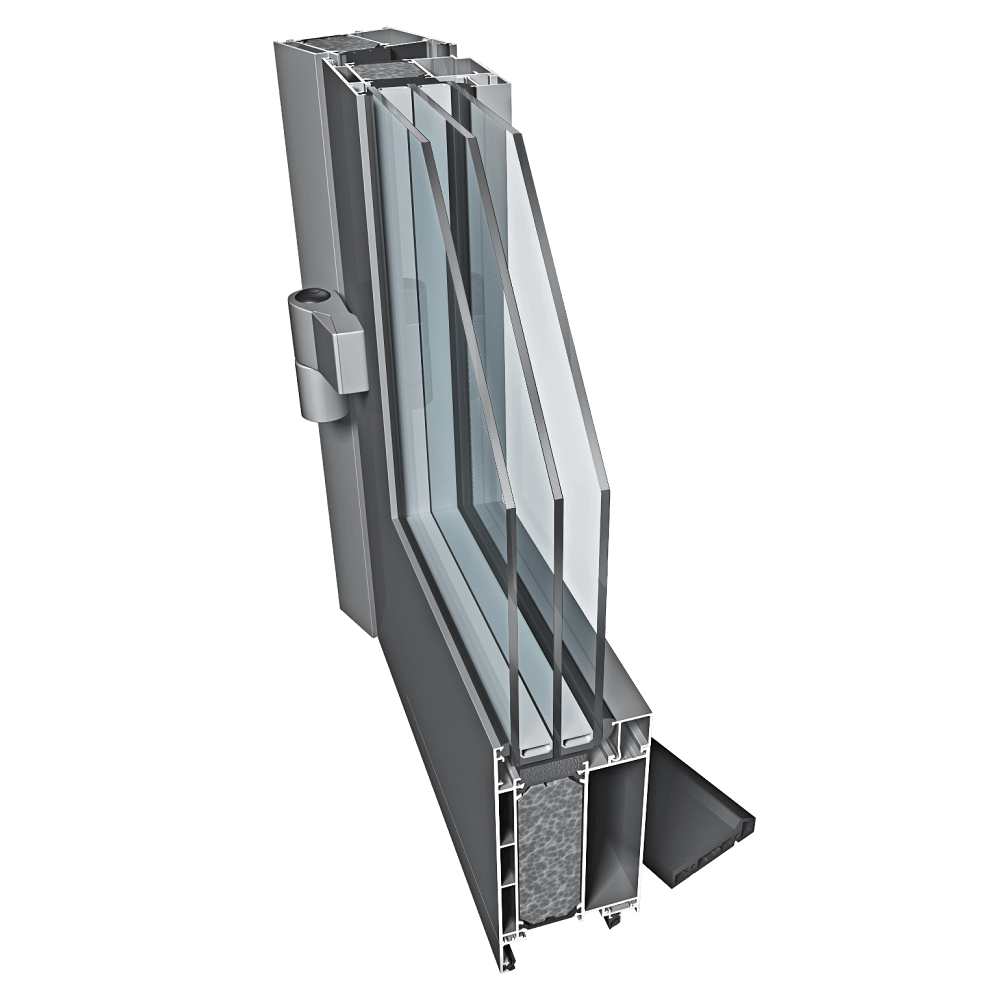 A special, three-chamber system of sections, with a Euro standard fitting groove. Designed for windows with high thermal insulation performance. Used in balcony windows and doors, made of PVC or wooden profiles.
multi-chamber thermal spacers (42 mm) and a state-of-the-art two-component central gasket reinforce the thermal insulation effect
wide range of fittings
high rigidity of sections enables erecting large size structures
enables bending profiles and forming curves
door leaves can be flush with the frame, which provides the window with a harmonic and minimalistic appearance from the outside
frame depth: 78 mm
leaf depth: 86 mm
available in two versions: PE78N and the warmer PE78N+, with an additional closure of the cavity
heat transfer coefficient: 1.7 W/m2K for PE78N, from 1.3 W/m2K for PE78N+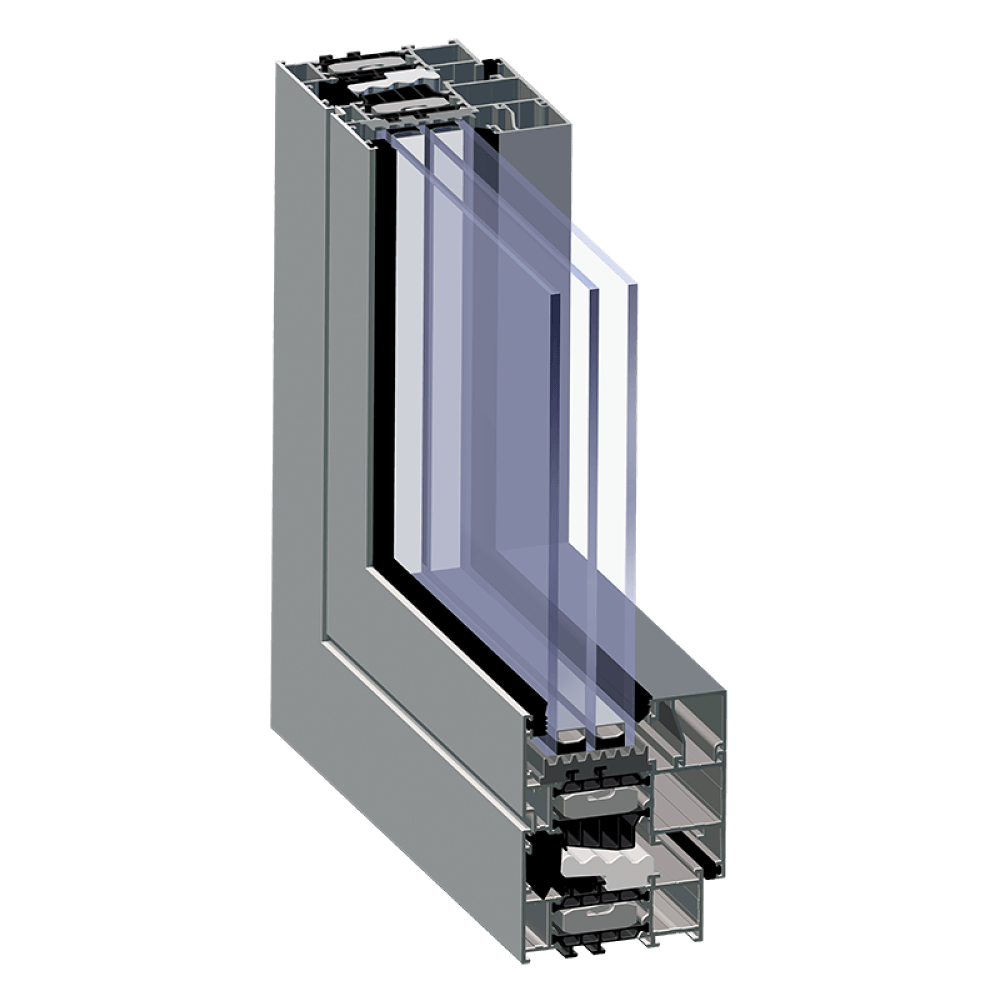 A state-of-the-art three-chamber window system, which meets the thermal requirements of Uw from 0.9 Wm2K, which will apply from 2021. This system uses state-of-the-art insulation materials, which are an absolute novelty on the market.
three-chamber system
increased thermal insulation
an additional thermal seal increases window tightness (air infiltration, water tightness)
window thickness: 75 mm
glazing units from 9 to 65 mm
intended for single family housing and public utility buildings
modern design and aesthetics
optionally, an insect screen can be installed, Flyscreen
wide range of colours: RAL colours, structural and wood-like colours, anodised finishes, bicolour