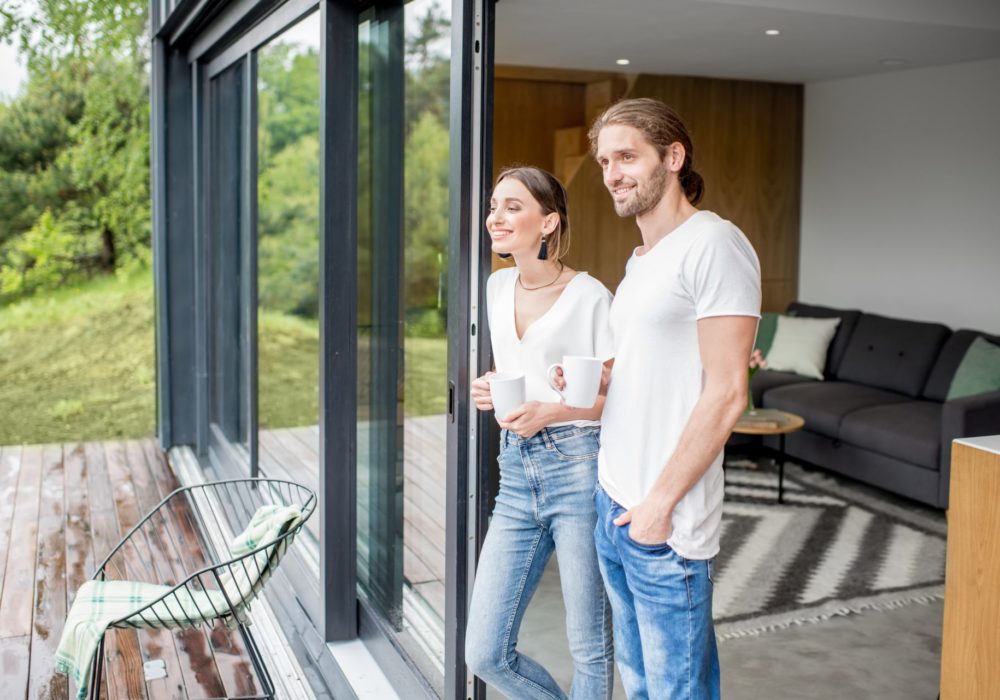 Sliding windows and doors are not only aesthetic, but also very practical. They can be made much larger than turn windows and doors. They are perfect for obtaining more light in the room and great views, they are a modern component of any interior. Sliding windows are also practical and comfortable for partitioning terrace, balcony and house or flat interior area.
The developing technologies of profile systems, as well as the expanding options of fittings, enable the design of products in very large sizes and weight of up to several hundred kilograms, without any impact on failure-free use for many years.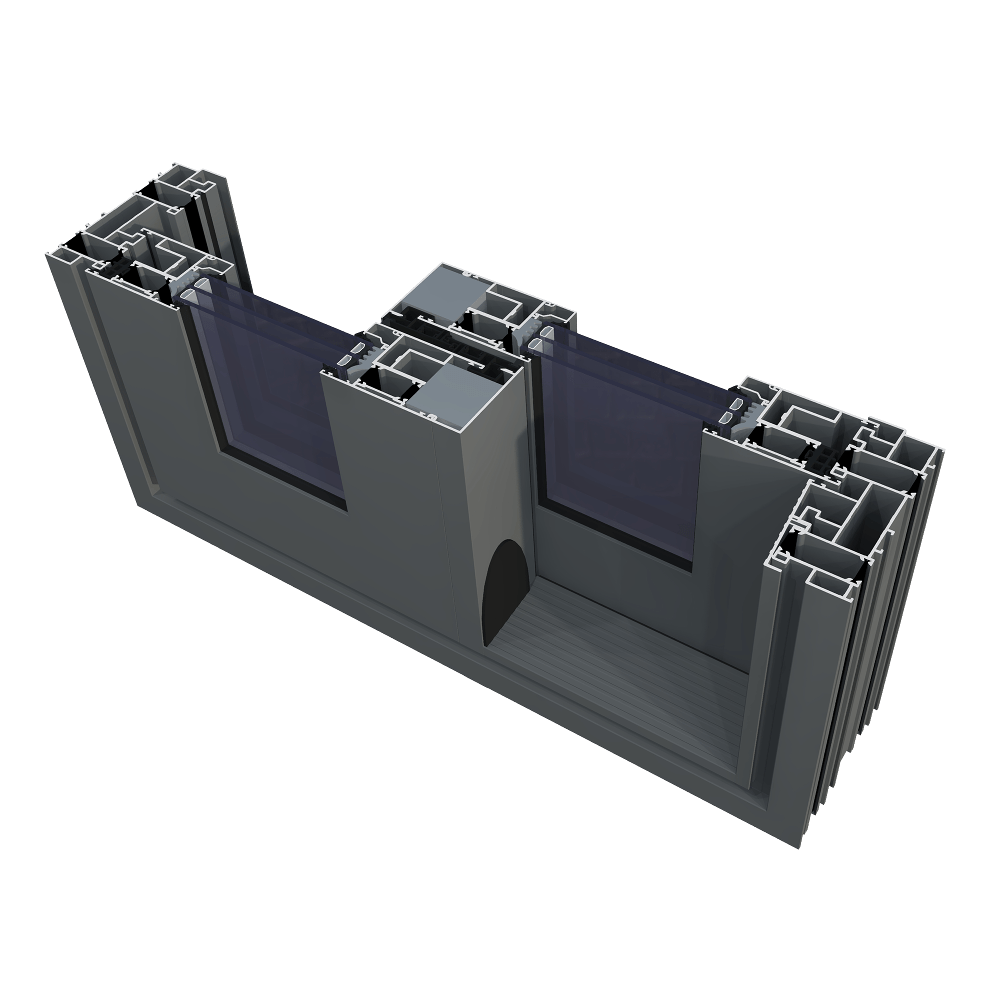 A system of sliding windows with increased thermal insulation performance. For large size sliding or lift and slide windows and doors, in particular for extensive glazing and terraces.
available in 3-, 5- and 7-chamber systems with a thickness of 153 mm to 239 mm
low threshold solutions prevent recesses at the door-floor interface, which enables the threshold to be flush with the floor
structures can be designed with very large leaf sizes, as well as corner windows
the maximum structure dimensions are 3.3 m height and 3.5 m width. The maximum leaf weight is 250 kg (for the sliding option) and 400 kg (for the lift and slide option), using manual and automatic fittings
thermal and under-glazing inserts improve thermal insulation
thermal spacers (22 mm and 28 mm) are enriched with glass fibre to increase their strength
glazing units up to 52 mm can be used
heat transfer coefficient: Uw from 1.13 W/m2K
optionally, an insect screen can be installed, Flyscreen
wide range of colours: RAL colours, structural varnishes, wood-like veneer, bicolour, anodised finishes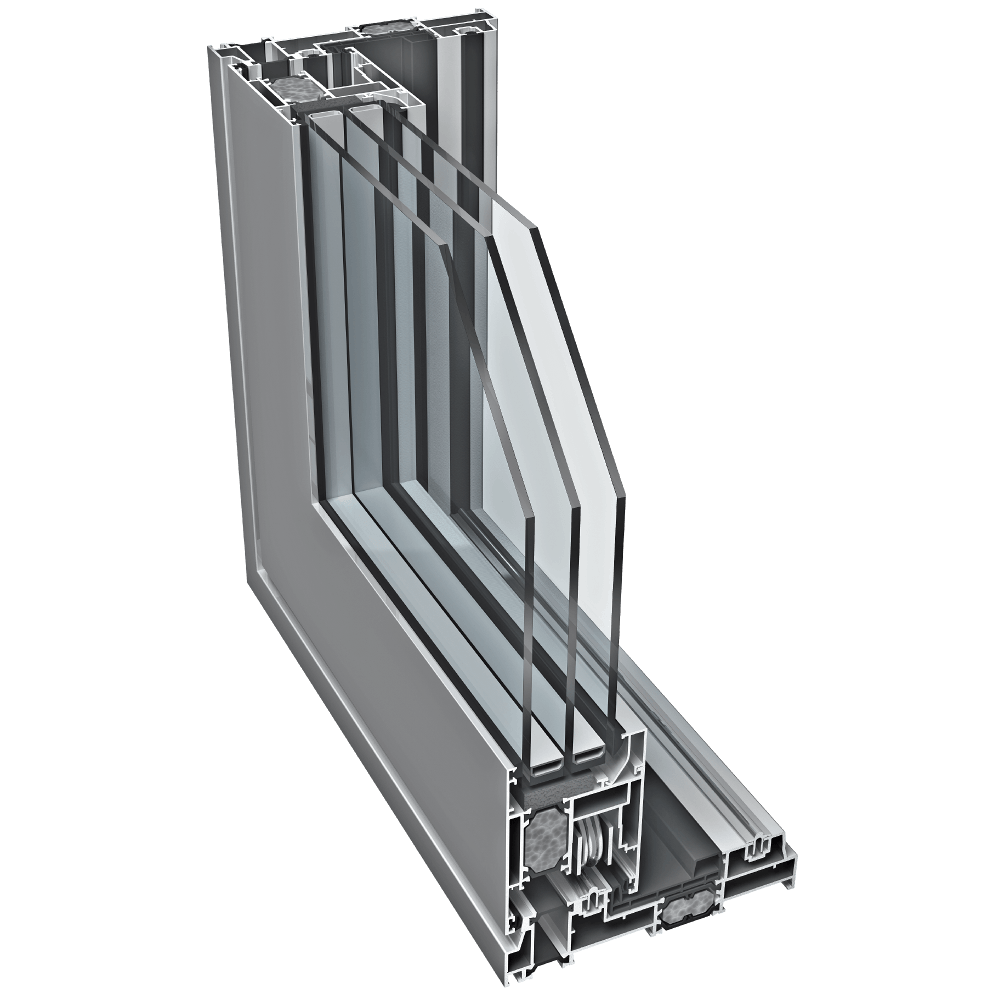 Version of the lift and slide system, SL1600ttHI. It is designed for external enclosure components with high thermal insulation requirements. For large size structures.
stable and rigid design
for large size structures, up to 8 leaves
enables very large glazings
glazing set thickness: up to 51 mm
the design depth of sections is 67 mm (leaves), 160 mm (two-track frames) and 334 mm (four-track frames)
high tightness and weather-resistance
mechanical reliability
heat transfer coefficient: U from 2.1 W/m2K for the Plus version, U from 1.8 W/m2K for the HI version
wide range of colours: RAL colours, anodised in colours: natural aluminium, olive, champagne, gold and brown, wood-like varnishes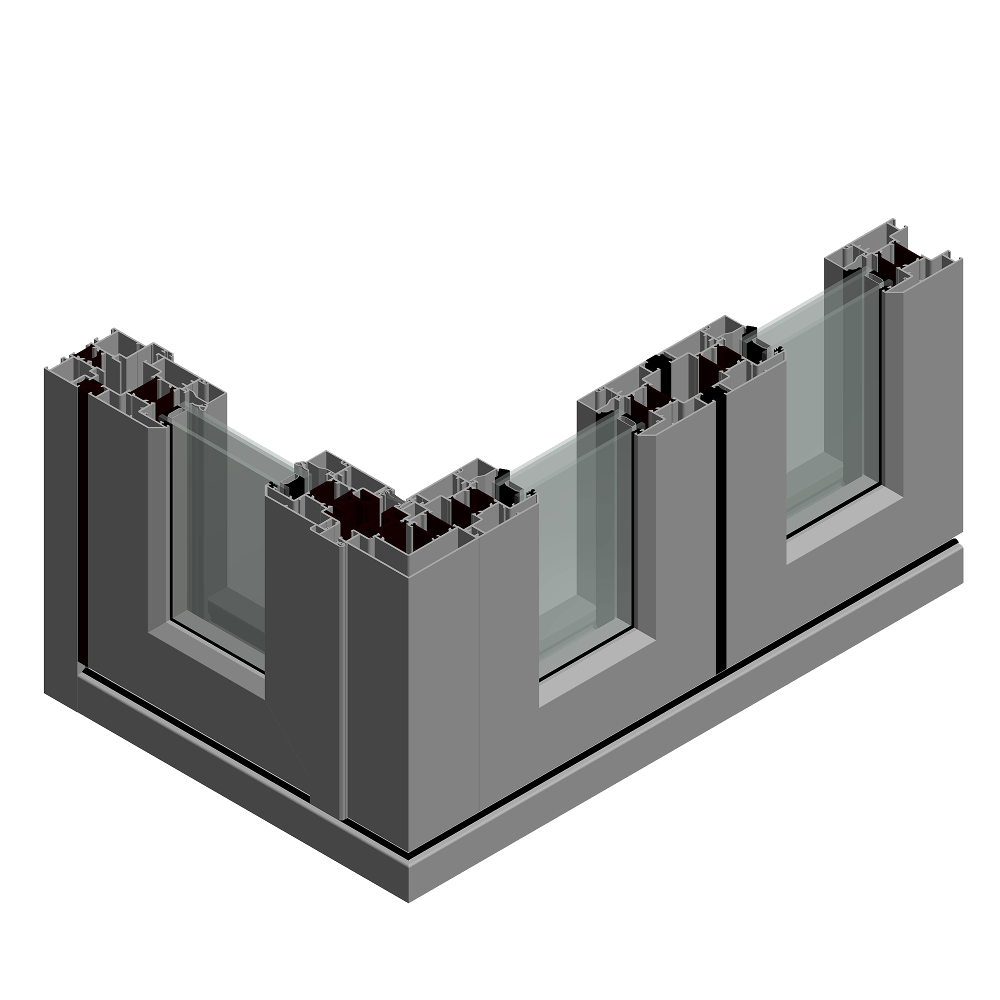 A state-of-the-art system for manufacturing accordion doors, for forming wide and spacious passages. Perfect for enclosing balconies, terraces and winter gardens. Light-weight design and a wide range of colours.
three-chamber, with thermal insulation
version with increased thermal insulation performance due to additional inserts
heat transfer coefficient: Uw from 1.33 W/m2K
two types of threshold systems: flat threshold with brush sealing and tight threshold based on a composite frame
different leaf combinations (2+1, 3+2, 3+3)
inswing and outswing doors
state-of-the-art fittings (with a lower trolley, pull, low handles)
light, minimalistic design
wide range of colours: RAL colours, structural varnishes and wood-like veneers