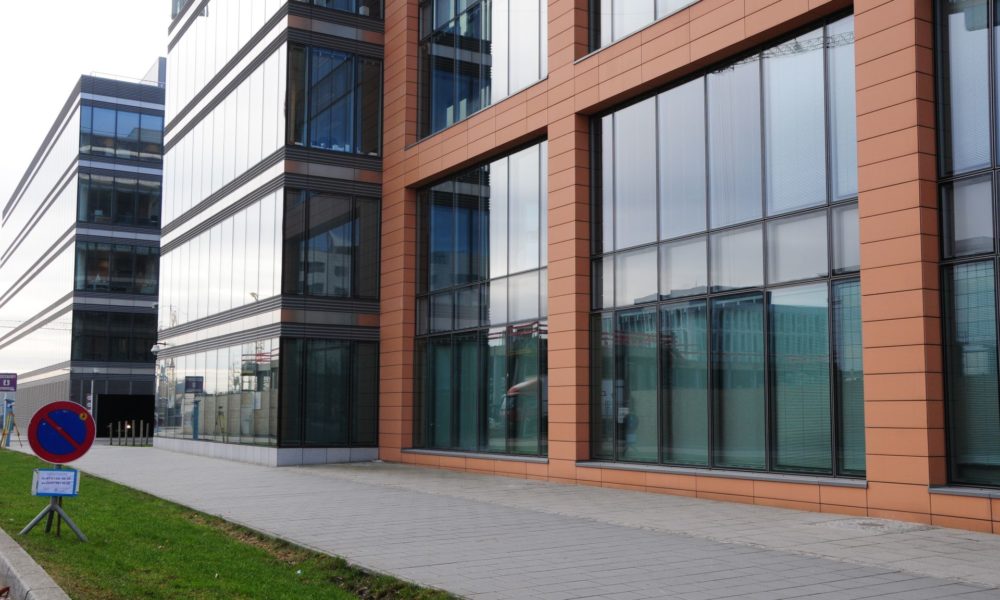 We deliver high quality windo and door joinery for business. We provide a wide range of aluminium windows and doors, in cold and warm enclosure. We manufacture single- and multiple-leaf structures, inswing and outswing. The wide range of finishing colours fulfils various customer requirements.
Our collaboration with the best suppliers ensures the high quality of our products and many years of failure-free service life.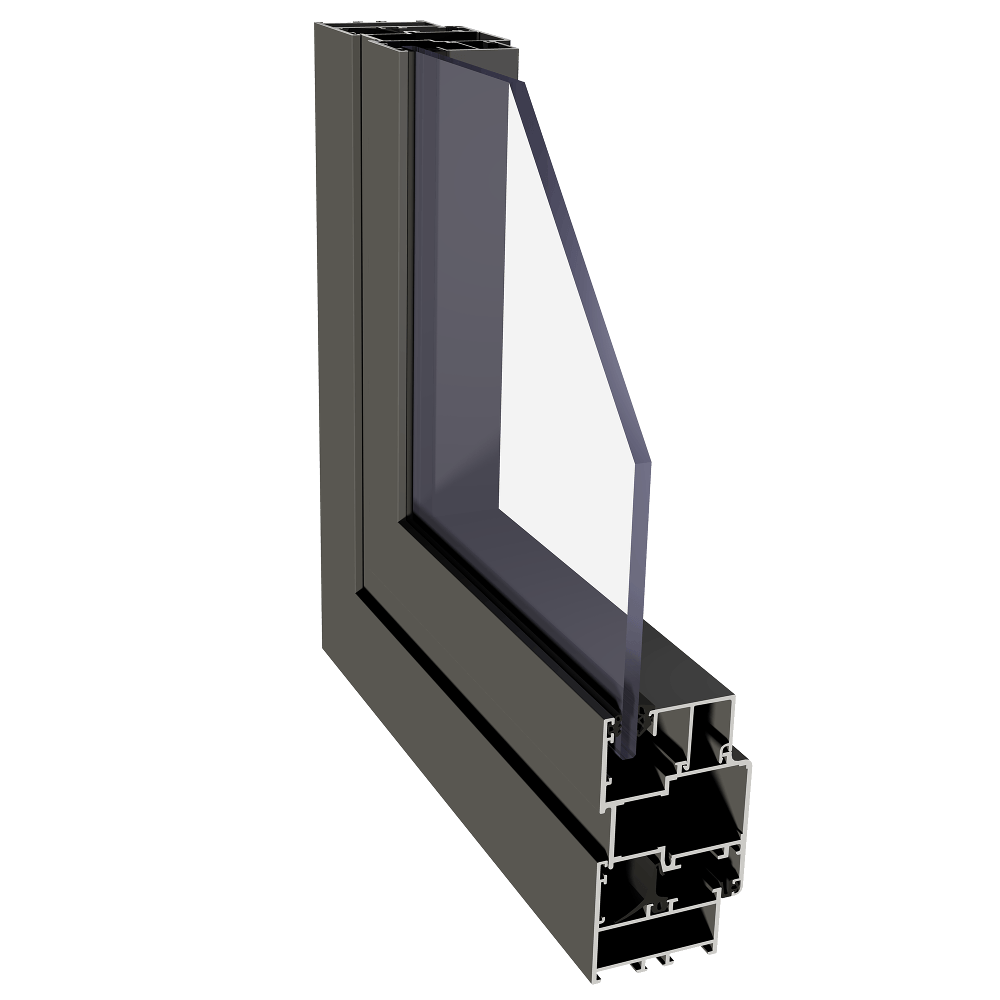 This system is designed for making doors, windows and partition walls without thermal insulation. It enables creating durable, functional and light-weight structures. Compatible with other Aliplast systems.
enables building sliding, swing and smoke control doors
joining walls at any angle
installation depth: 51 mm
shaft suits from 4 mm to 60 mm
compatible with other systems
common glazing beads, gaskets, corners and fittings
wide range of colours: RAL colours, structural colours, wood-like colours, bicolour, anodised finish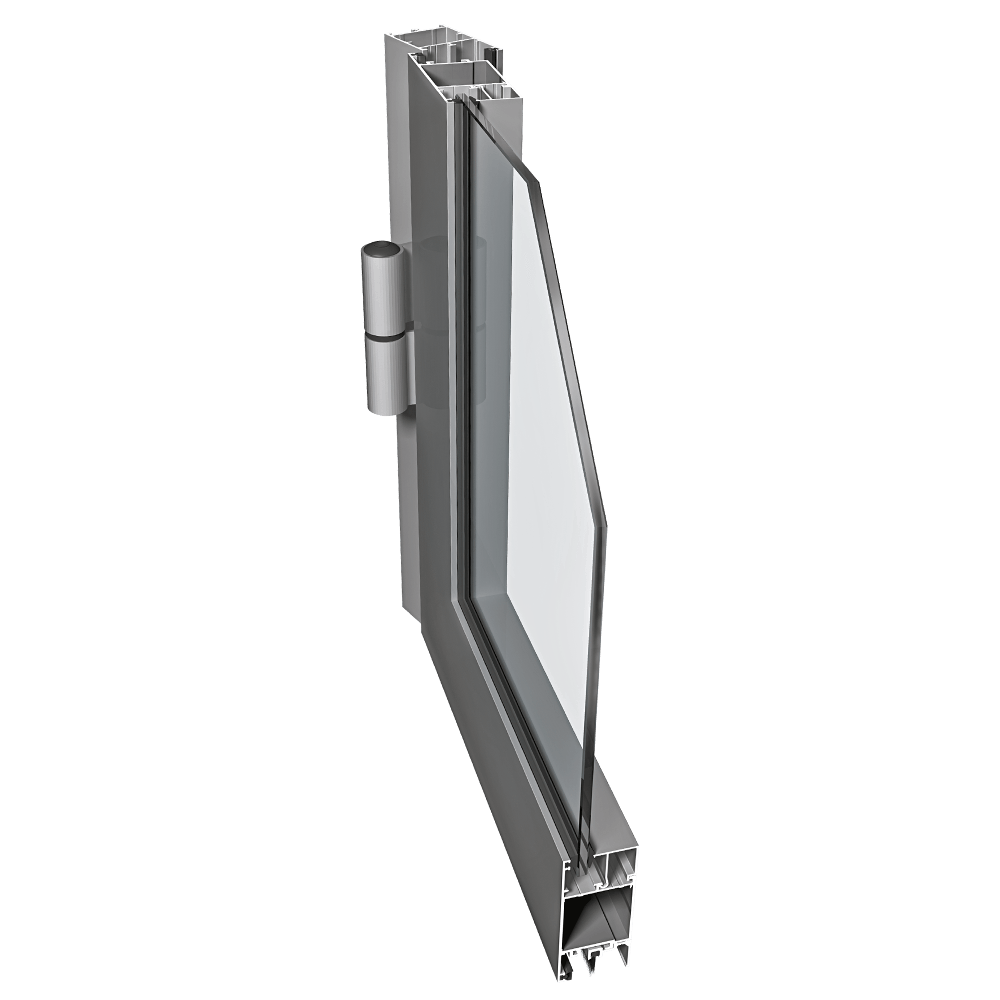 A system of aluminium profiles without thermal insulation, with a Euro standard fitting groove. Intended for building internal structures, i.e. light walls, glazings, single- and double-leaf clad doors.
profile design depth: 40 mm
glazing range from 1 to 23 mm
single and double glass units
EPDM synthetic rubber gaskets for improved thermal insulation performance
wide range of accessories
compatible with other Ponzio systems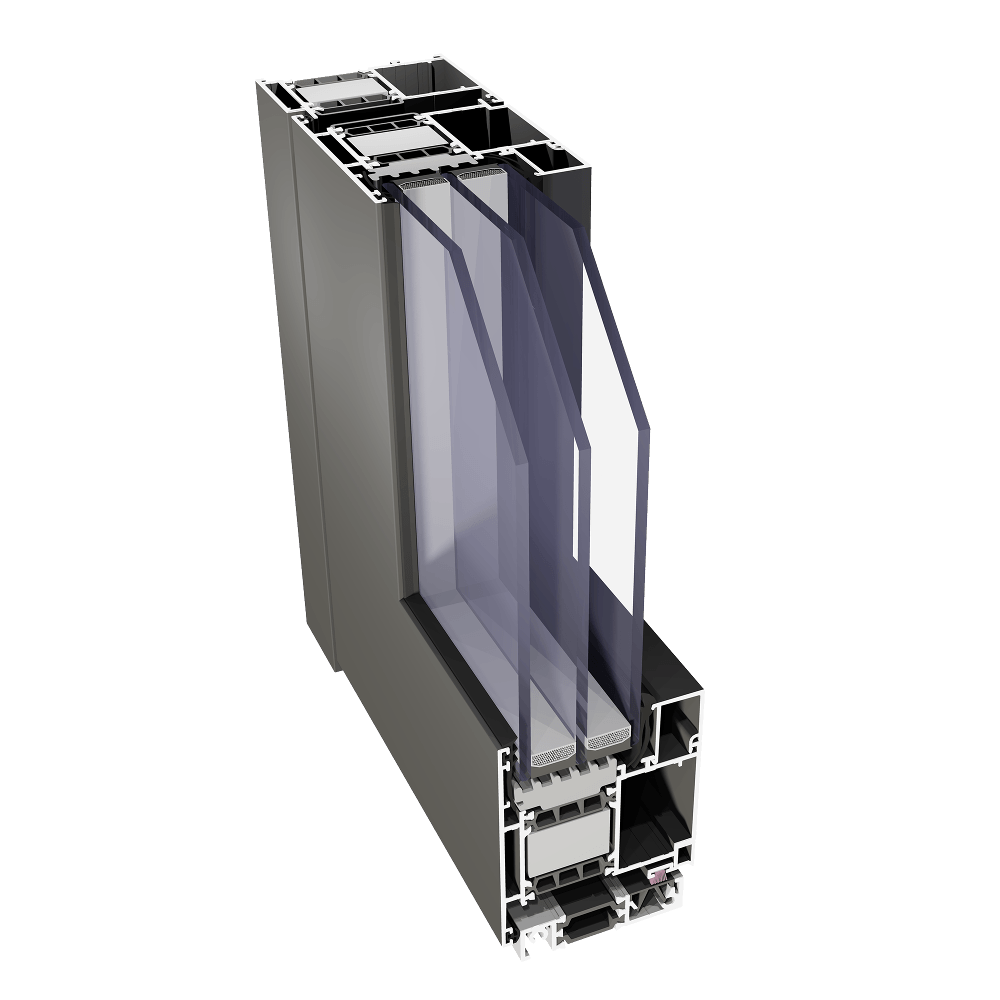 A three-chamber system designed for building windows and doors with high thermal insulation performance. Hidden leaf is a solution for "hiding windows" in aluminium and glass enclosures, which unifies their appearance from the outside.
for windows with a concealed leaf, which is not visible from the outside
special frame shape, which cover the entire height of the leaf profile
very narrow leaf joints (77 mm), which make the design slim
a large advantage is the glazing bead, which is not visible from the inside
another great advantage for Monoblock windows, which are installed in the thermal insulation layer, is the combination of the frame and window sill function within a single profile
the system includes profiles prepared for the installation of external roller shutters
wide range of colours: RAL colours, structural and wood-like colours, anodised finishes, bicolour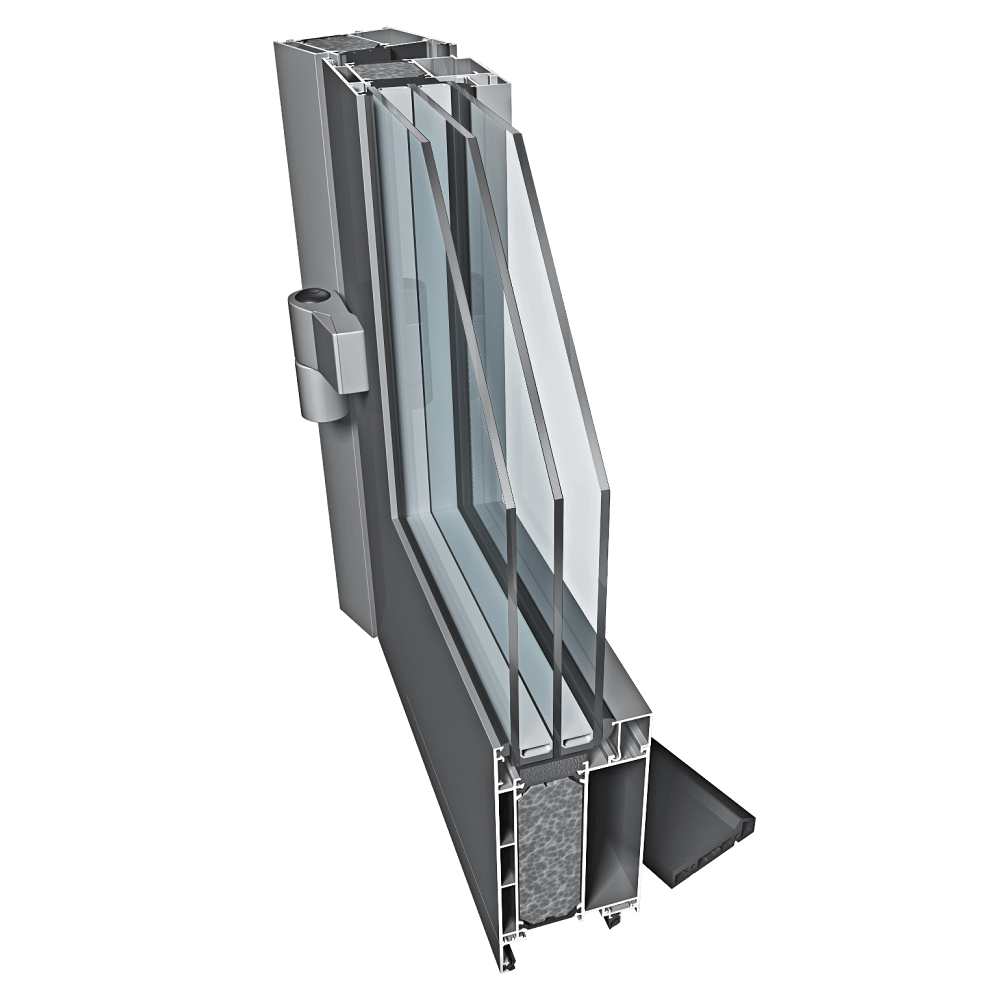 A special, three-chamber system of sections, with a Euro standard fitting groove. Designed for windows with high thermal insulation performance. Used in balcony windows and doors, made of PVC or wooden profiles.
multi-chamber thermal spacers (42 mm) and a state-of-the-art two-component central gasket reinforce the thermal insulation effect
wide range of fittings
for large size windows
enables bending profiles and forming curves
window leaves can be flush with the façade, which provides the window with a harmonic and minimalistic appearance from the outside
available in two versions: PE78N and the warmer PE78N+ (with an additional closure of the cavity)
heat transfer coefficient: 1.7 W/m2K for PE78N, from 1.3 W/m2K for PE78N