With the increasing awareness of fire hazards more and ore public utility buildings meet safety criteria. The main purpose of fire protection and smoke control joinery is to separate fire zones and prevent propagation of fire and smoke. This improves the facility safety level and enables quick and effective emergency escape.
Our aluminium windows and doors meet the standards related to fire protection and smoke control. They are available in many different versions. They are tight, resistant to high temperatures and effectively increase the safety level in public buildings.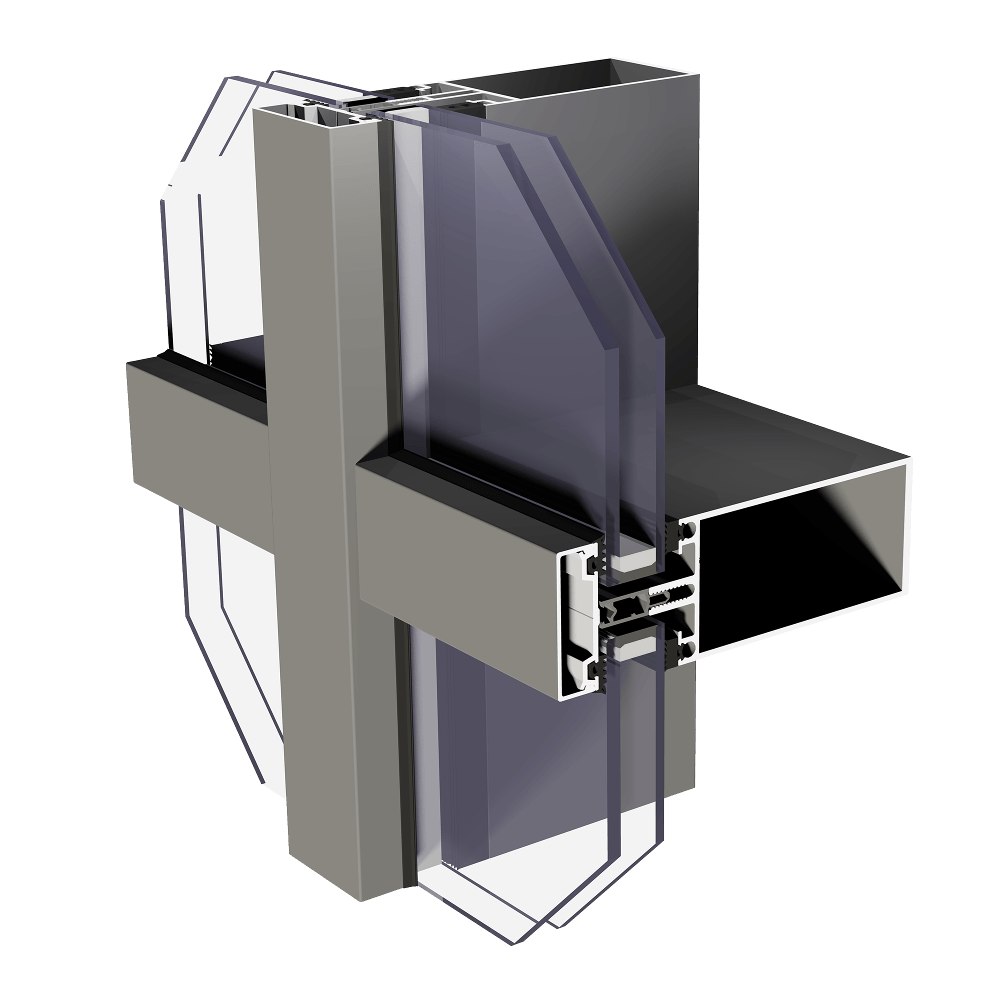 Ponzio Ponzio PE78EI, fire protection
A three-chamber system for building internal and external fire partitions. The profiles are filled with special inserts for fire resistance: EI 15, EI 30, EI 45, EI 60, EI 90, EI 120.
enables the manufacture of single- and double-leaf doors, inswing and outswing
various threshold solutions
enables building control structures (smoke control class Sa and SM as per PN-EN 13501-2)
there are two types of fire protection inserts: gypsum and aluminosilicate
flush door leaves
enables building arch structures
thermal spacers (35 mm) provide excellent insulation
structural depth (78 mm for leaves), (EI 120 – 89 mm for frames)
infill thickness: 8-54 mm (58-65 mm for EI 120)
gaskets made of synthetic rubber, EPDM, meet the requirements of PN EN 12365-1 and the implementation standard as per ISO 3302-01, E2-01, E2
fittings: Fapim, Savio, Iseo, Cisa, ECO Schulte, KFV, DrHahn, Geze, Nemef, Nova Feb, ASSA ABLOY, BKS, Dorma, Wilka)
acoustic insulation – with a single Swissflam glass unit with a thickness of 17 mm, fire protection properties: acc. to indicator RA1: 35 dB, RA2: 30 dB, RW: 37 dB
infills: single glass units with fire protection properties, double glass units meeting the requirements of PN-EN 1279-1, PN-EN 1279-5. The non-transparent infills in use should be the layer components listed in the technical approval
easy and quick installation of accessories
for large size structures
related to other Ponzio systems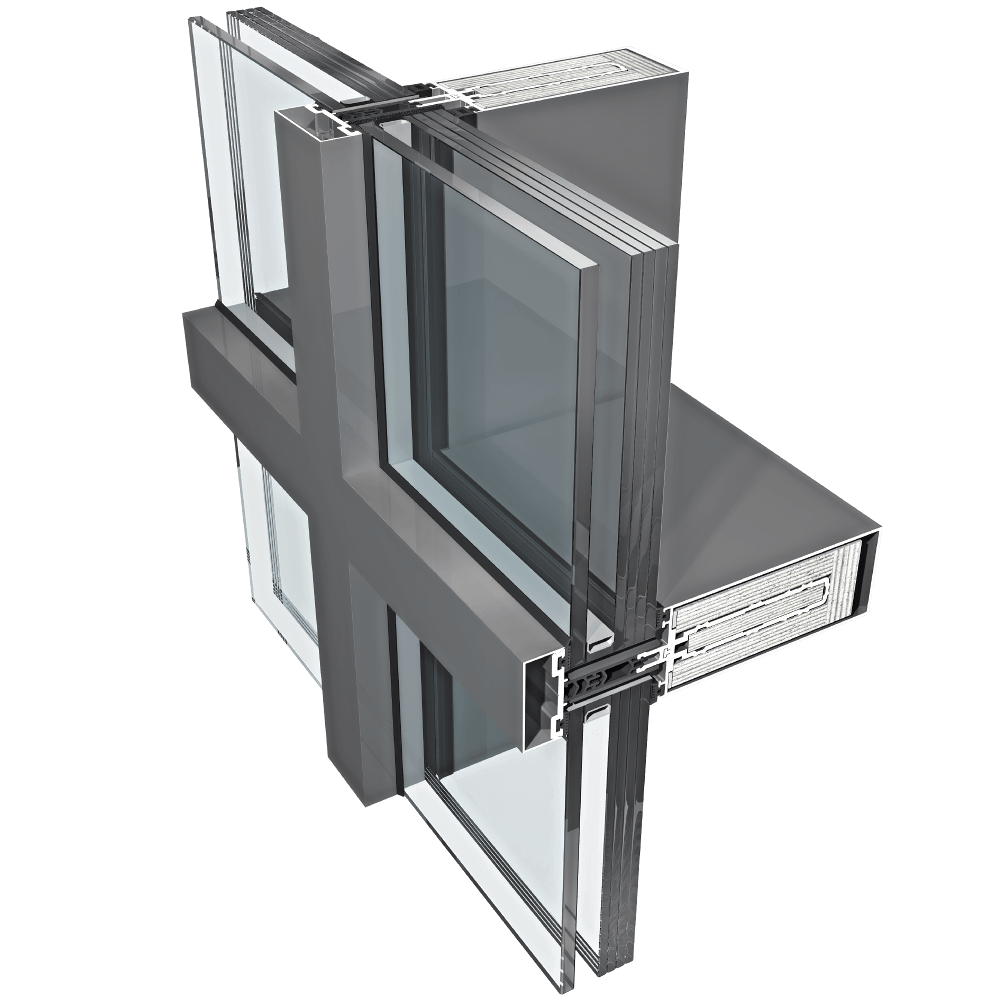 Ponzio Ponzio PF152, fire protection
A system of curtain walls, column and transom, with fire resistance. For building fire protection walls, with glazing and non-transparent stripes, between floors. Fire resistant glass, single or double.
fire resistance class: EI 60 and EI 30
EI 60 or EI 30 class fire protection glass units (single or double) of most manufacturers
aluminium sections reinforced with fire protection inserts, with special transom and column connectors
intumescent tapes protect thermal spacers and seal the connections between the glass unit and the structure, thus improving the fire resistance
a façade structure can be built with a single- and double-leaf door with fire resistance